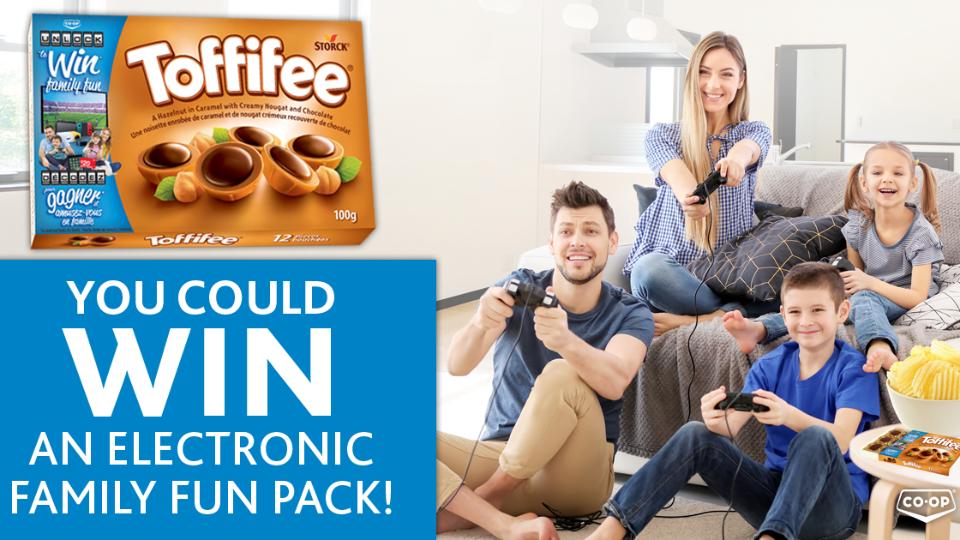 Toffifee is Back!
November 27, 2018
Shop you local C-store this season for our favorite deal!
For a limited time, when you purchase a box of Toffifee for $2.29, you receive a coupon for a box of Old Dutch chips at a special price!
You are also eligible to enter to win an Electronic Family Fun pack or many other prizes! Visit cooppromotions.com for all the details!