The Card That Gives Back
November 14, 2019
'Tis the season to give and receive!
Co-op Give Cards are back! These limited-edition gift cards offer the same benefits as a regular Co-op Gift Card, but with the added bonus that Co-op will donate $1 to the Canadian Red Cross for every card sold.
Co-op Give Cards are a quick, one-of-a-kind gift that can be used for fuel, food, building supplies and more, at any participating Co-op location. 100% of our donations stay in Western Canada for the Canadian Red Cross to help prepare for disasters in our communities, big and small.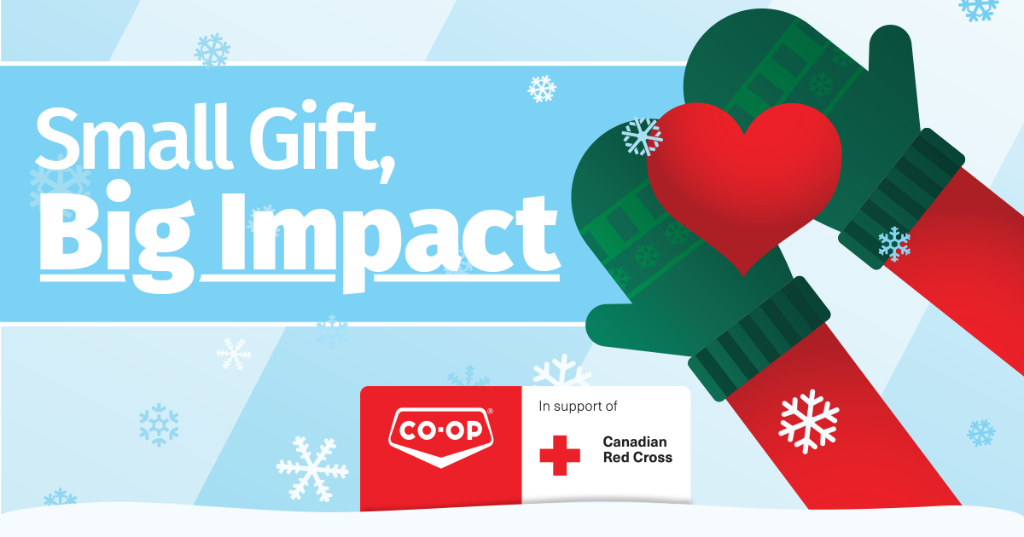 Co-op is partnered with the Canadian Red Cross because of a shared commitment to community. The Red Cross helps Canadians during major disasters, like wildfires or floods, but is also there for families and individuals who may experience personal tragedies, like a house fire.
Stock those stockings and feel good knowing that you are helping your friends and family. It's truly a win-win and gift that keeps on giving.