Mitchell Construction Started
Actions
Mitchell Construction Started
July 31, 2020
About 5 years ago, the town of Mitchell built a new street and named it Market Avenue. Since then, construction has remained very quiet... Until now...
Clearview Co-op is very excited to announce that the community of Mitchell will be getting a brand-new Co-op Gas Station! It is finally time to replace the existing gas station, which has been around since 2004. The new gas station will be located on Market Avenue right beside the existing one just off of Century Street.
The current gas station has been quite busy over the past few years as the town of Mitchell has grown immensely in the last 10 years. Currently, the Mitchell gas station is particularly small for the amount of traffic it sees. This upgrade will be vastly appreciated not only by the community, but for our employees as well. The plan is to build a four-island gas station, convenience store and five bay wand car wash. The new location will be similar in size to our Stone Creek location along Highway 12 in Steinbach.

Concept drawing of the new Mitchell location
To kick off the start of construction, we hosted a Sod-turning ceremony on the site of the new gas station. We we're joined by MP, Ted Falk in the traditional throwing of the dirt.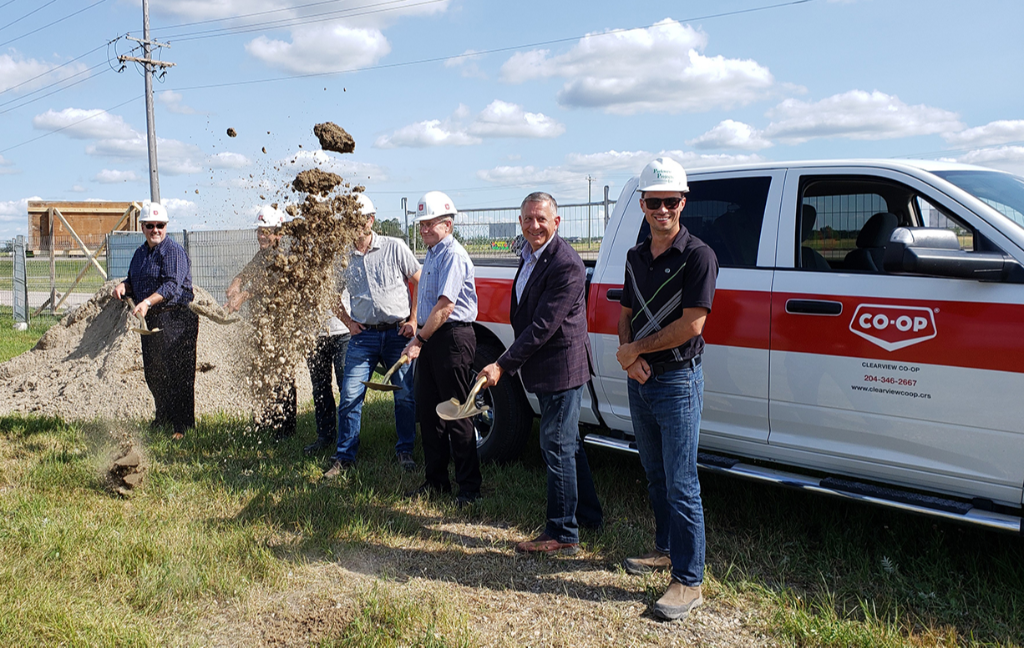 The completed gas station is projected to be ready to open in Spring of 2021. We can't wait to serve you in our new gas bar!
Discover more: