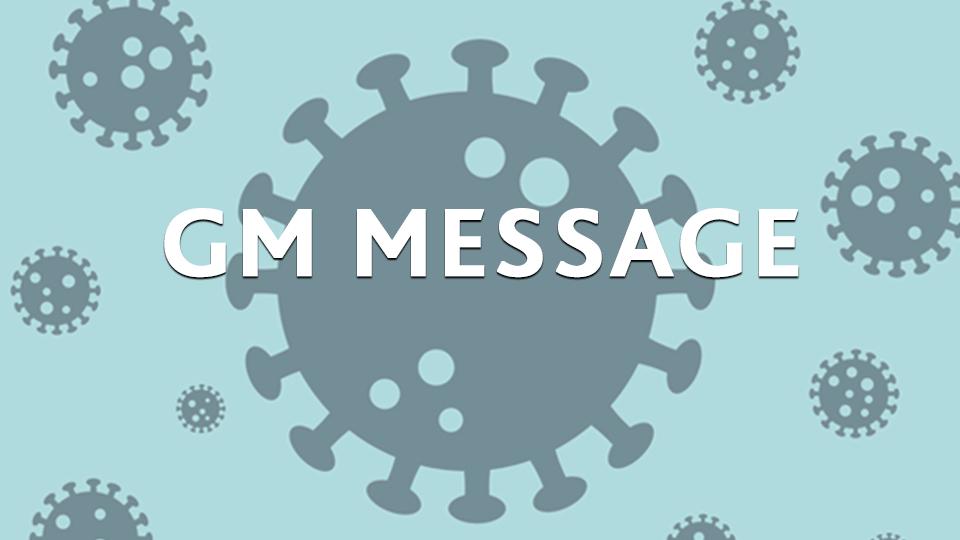 GM Message: COVID-19
October 5, 2020
At Clearview Co-op we realize that the novel Coronavirus (COVID-19) pandemic has everyone feeling uneasy, especially as we face more changes to our daily routines and future plans.
We know that your main priority is keeping your family safe and ensuring that you have the essentials. Clearview Co-op is taking steps across all stores to help our communities stay safe and healthy. Our stores are cleaned and sanitized daily as part of normal business, but we are also increasing the frequency of cleaning.
Gas Bars
• Co-op Gas Bars have increased the frequency of cleaning and sanitizing pump nozzle covers, product selection buttons and pin pads on our pumps.
• We have increased the frequency of cleaning and sanitizing high touch-point areas in our convenience stores.
Food Store
• Employees follow proper hygiene practices for hand washing and coughing/sneezing.
• Food safety is Co-op's top priority. Our customers can have confidence in the food they purchase.
• Co-op follows all food safety regulations set out by the Canadian Food Inspection Agency and Health Canada.
• We are in regular contact with the Public Health Agency of Canada, Canadian Food Inspection Agency and provincial Public Health officials regarding COVID-19 and will follow the guidance issued by the government.
• Co-op may implement limited or reduced quantity purchases. These restrictions will be put in place to allow all our members to access needed items and reduce any possible panic buying situations.
• Our suppliers advise that they have sufficient product to provide to our food stores but limitations have been put in place in order to prevent panic buying situations

Agro Facilities
• We're asking our vendor partners to follow guidelines provided by our provincial health authority, Health Canada and the World Health Organization, and to avoid visiting our sites if sick or experiencing symptoms of illness.
• To maintain the health and safety of our employees and facilities, any visitor to our facility may be turned away if they're exhibiting signs of illness.
Staff
• We are working with our staff who have had to self-isolate/cannot work due to medical issues and those staff who have other illnesses and have been asked to remain at home to ensure that there is minimal financial impact for them.
• We are reviewing the ability of a number of our Head Office staff to work from home in an effort to help with Social distancing efforts.
• We are also working with employees to ensure that they have current information on prevention so they can stay healthy or stay home if they are feeling ill. These practices are informed by Health Canada and the World Health Organization. You are encouraged to keep informed on prevention by visiting Health Canada, WHO and other helpful resources.
Thank you to our many customers for your support and understanding as we work through the many changes to protect you and our employees.
As your Co-op, want to continue to supply essential services to you our valued customer. We are doing everything we can to protect you and our employees and their families. We ask that we all adhere to the guidelines set out by Health Canada.
Thanks to our employees for doing your part and taking the extra precautions and helping us work through this very difficult time.
Henry Nickel
General Manager
Discover more: