GM Message: COVID-19 updated nov.13
Actions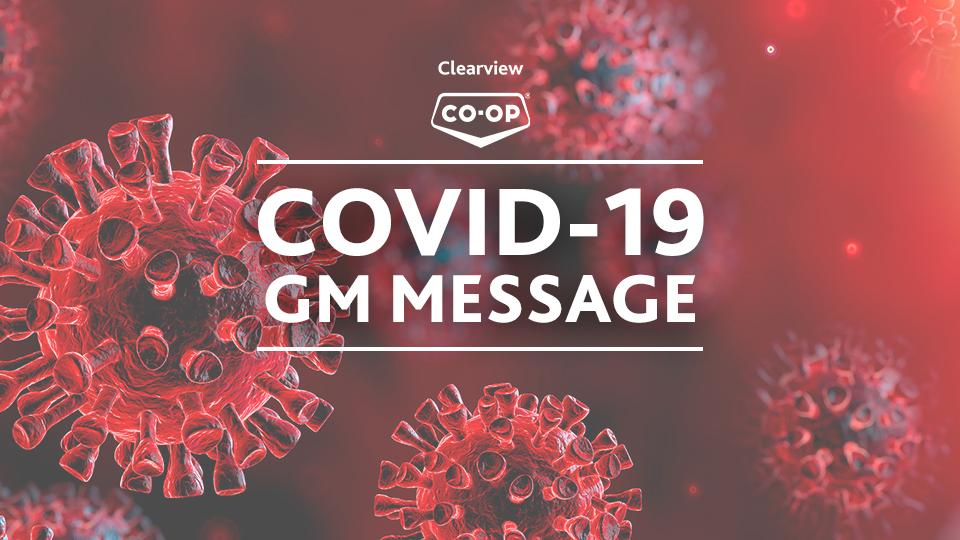 GM Message: COVID-19 updated nov.13
November 13, 2020
At Clearview Co-op, we realize that the ongoing COVID-19 pandemic continues to make everyone feel uneasy especially with increasing case numbers and changing government rules and restrictions.
We wanted you to know that our priorities remain the safety of our staff, members and customers as well as, ensuring that you continue to have access to the essentials that you need. All of our locations were always cleaned and sanitized on a regular daily basis, but when COVID-19 hit, we increased the frequency of cleaning and sanitizing and have kept those routines for the last 8 months. Based on the increasing cases of COVID-19 and the concerns this has caused, we have again added more measures to protect our staff and customers. You will now find hand sanitizing stations at all of our locations, both free standing and wall mounted. We have also invested in spray sanitizing equipment which will be used at all of our stores to better protect everyone.
We have provided Co-op branded masks to all of our staff for the protection of other staff and customers. All of our locations have followed the Government's 'Code Red' Regulations and have gone to mandatory masks.
We continue to work with our staff who have had to self-isolate or are unable to work due to medical conditions during this pandemic to minimize the financial impact on themselves and their families.
Clearview Co-op continues to update our staff on health regulations, prevention and financial assistance in order to ensure that we are taking all the proper precautions, following the government's advice and making sure that staff can access any programs that provide financial assistance if they require.
I would like to thank all of our staff who have worked tirelessly to continue to provide excellent service while meeting all the new government requirements, they have done an excellent job and I am very proud of their efforts.
Thank you to our members and customers who continue to support their local Co-op and who have followed the guidelines put in place by the Manitoba Government making our jobs a little easier during this trying time.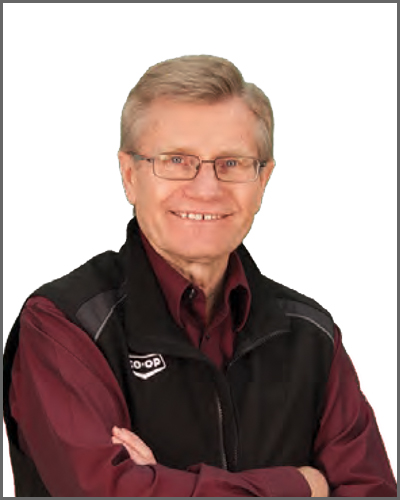 Henry Nickel
General Manager

Discover more: