Fuel Good Day 2021: Thank You
Actions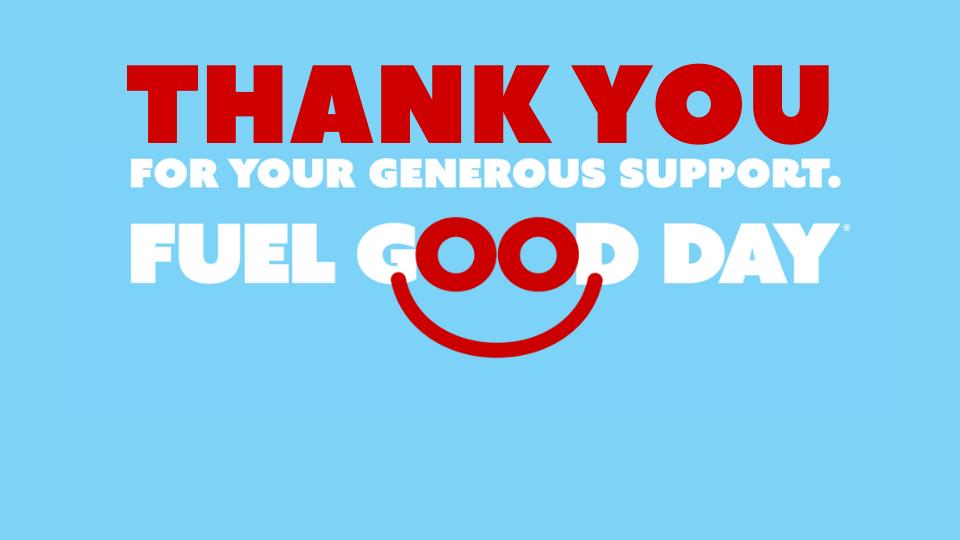 Fuel Good Day 2021: Thank You
October 22, 2021
Thank you for fuelling our community.
On Tuesday, September 21st, 2021, Clearview Co-op gas bars donated 5¢ per liter of fuel and $1 from every Co-operative Coffee and/or Big Cool sold throughout the day!
We pride ourselves on supporting local causes and charitable organizations that matter to you. This year we chose to support two local charities that serve the communities of Southeastern Manitoba. We are proud to have a raised over $10,000 in support of both Agape House and Steinbach and Area Animal Rescue (SAAR).

We had a wonderful day working with both organizations to increase awareness of their cause, with both charities receiving a cheque for $5,092.50.
A special thank you to Unger Meats, St. Pierre Bakery and Old Dutch, for their generous donations which made our Charity BBQ a big success.
Thank you to all our members and customers for choosing Co-op.
Steinbach & Area Animal Rescue (SAAR) is a non-profit organization comprised of volunteers committed to rescuing abandoned, homeless, and surrendered animals and finding them their "fur-ever" homes! SAAR has been serving the Hanover region for seven years and is currently operating without a building to facilitate their needs. To date they have relied on fosters to care for and house the animals they take in. SAAR is working hard to raise funds to build their own facility to house and care for their rescues!
To find out more ways you can support the SAAR please visit their website at, www.steinbachanimalrescue.com.
Agape House (Eastman Crisis Centre
Inc.) is a refuge for women and children experiencing family violence. They offer a safe space to grow and recover through support and counseling. In addition to operating a shelter 7 days a week, they also manage a crisis line 24/7 and facilitate community outreach programs. As a non-profit they rely solely on donations in order to grow and serve their clients.
Donations of all amounts are welcomed and appreciated, but Agape House also accepts household item donations. To view the full Wish List of items they are currently seeking visit, www.agapehouse.ca/contribute


Fuel Good Days Past
Co-op's across Canada have been participating in Fuel Good Day since its inception in 2017. To date, Co-op has donated $2.4 million benefiting over 600 local charities and organizations! In 2020, 400+ gas bars across Western Canada raised more than half a million dollars, with proceeds benefiting 185 local organizations and non-profits.


Who Have We Supported?
2020: over $9,200.00 to food banks across Southeastern Manitoba
2019: $10,881 for the Envision Foundation Inc.
2018: $9,428 to the Eden Foundation
2017: $8,622 to ROC Eastman