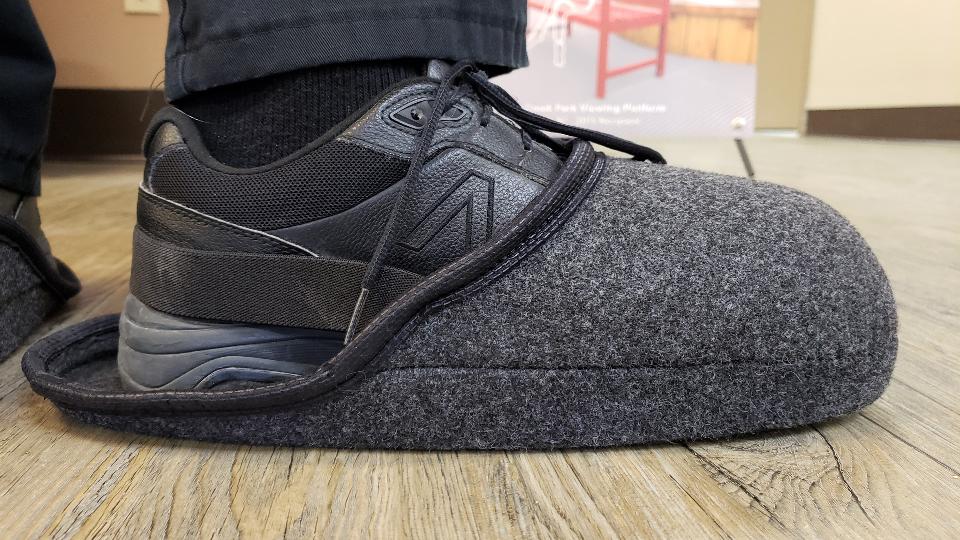 Felt Overshoes
April 12, 2019
Tired of tracking that dirt, mud or snow through the house and shop? We've got you covered!
Brand Felt overshoes are made from durable grey felt that will protect your flooring from all the debris stuck to your shoes. You simply slip them over your shoe and they stay in place with an elastic band that secures around the heel of your shoe.
These overshoes are hand washable, comfortable and made to fit almost any style of shoe for just $32.99.
Have a few questions or want to try them out? Visit http://brandfelt.com/products/overshoes/ or our Bulk Retail Centre today!