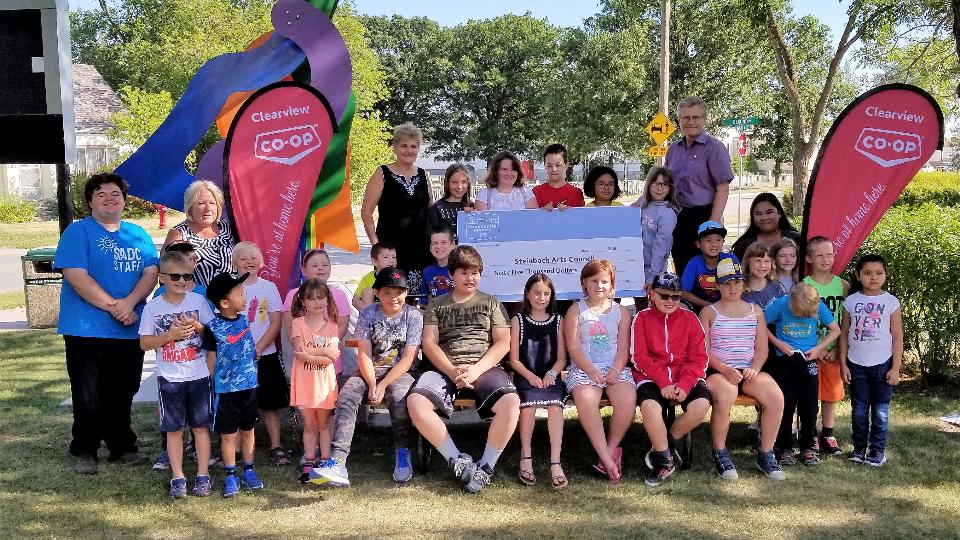 Congrats to Arts 4 Tots!
July 25, 2018
Co-op Community Spaces has been developed to help protect, beautify and improve spaces across Western Canada. In keeping with our ongoing commitment to invest in the communities we serve, Co-op will contribute up to $2 million to help support projects that improve the places Canadians meet, play, learn and share.
We want to send out a big congratulations to our very own Arts 4 Tots on being one of Co-op's 24 Community Spaces recipients!
The Steinbach Arts Council is excited to receive funding for their Creative Innovation Project - the development a beautiful outdoor creative learning space that services a diverse group of children with various mental and physical challenges. There will be special sensory activities here that will accommodate a lot of the kids who have these challenges and don't have a playground that is specifically for them according to Remple-Patrick.
Co-op Community Spaces is investing in community projects across Western Canada, from Vancouver Island through to Manitoba. Since 2015, the program has donated $4.5 million to 64 projects.
Discover more: