Clearview Co-op donates over $10,000 to Envision Foundation
Actions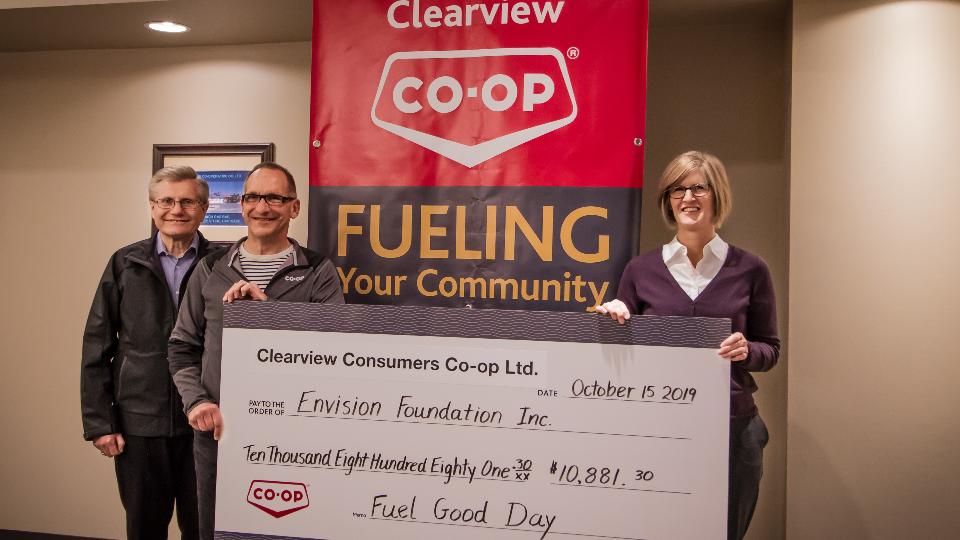 Clearview Co-op donates over $10,000 to Envision Foundation
October 15, 2019
Thanks to your support, Co-op has donated $10,881 to the Envision Foundation as part of Fuel Good Day on Sept. 17. During the day 5 cents from every litre of gasoline and diesel and $1 from every Cooperative Coffee or Big Cool you purchased were donated to the organization.
"As a locally owned and operated business, we're proud to give back and get behind local initiatives that are working to address the needs of our community," said Henry Nickel, General Manager of Clearview Co-op.
"Thank you to our members and customers for the support you've shown during Fuel Good Day. Once again, it's amazing to see what we can accomplish when we all work together."
Fuel Good Day was celebrated at more than 400 Co-op Gas Bars throughout British Columbia, Alberta, Saskatchewan, Manitoba and northwestern Ontario, with each local co-op supporting a community organization or initiative.
Thank you, thank you, thank you! This year's Fuel Good Day has been the most successful to date with more than $685,000 being raised for more than 180 local charities and non-profit organizations across Western Canada. Since launching in 2017, you have helped raise nearly $1.9 million to invest in our communities and support their growth.

About Clearview Co-op
Clearview Co-op is here to serve our members with products and services that help build, feed and fuel individuals and communities. We are a different kind of business; being member-owned means that any profits are returned to our members and stay in the local economy. We live where you live, work where you work and help grow the economy right here.
For more information, please contact:
Henry Nickel
General Manager, Clearview Co-op
P: (204) 346-COOP
D: (204) 346-5054
365 PTH #12 North
Steinbach, Manitoba
www.clearviewco-op.crs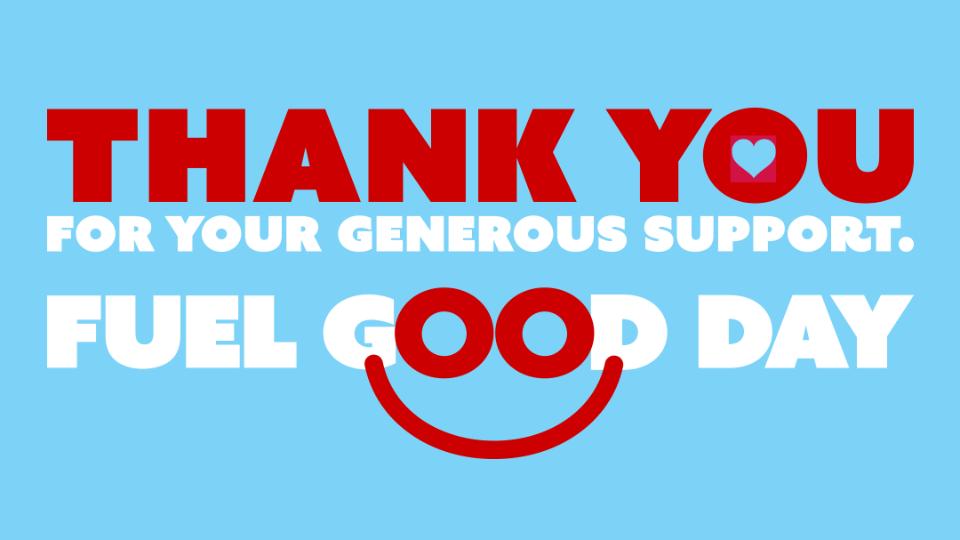 Discover more: