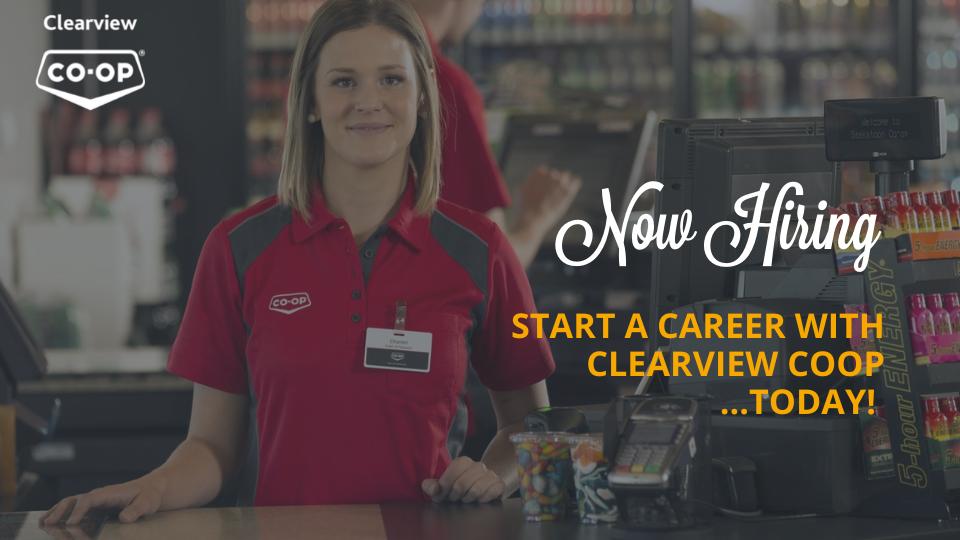 Liquor Supervisor
La Broquerie, MB
Description:
Liquor Supervisor (full-time) - La Broquerie, MB

Apply by June 13, 2021 to hr@clearview.crs
The Liquor Supervisor is responsible for overseeing sales activities and service
levels within the Liquor, Lottery, Tobacco commodities, as well as select beverage
vendors. Reporting to the Store Manager, the Liquor Supervisor must adhere to
asset protection, safe working conditions, Co-op brand/image standards, and
product regulatory requirements. Click for details.
Application Deadline:
June 14, 2021