Grown With Purpose
January 9, 2019
Are you looking for a way to push more yields and increase efficiency, while being mindful of air, soil and water quality? The Co-op Grow Team can help you with the new Grown with Purpose program.
"Grown with Purpose is a way of farming for today and tomorrow that provides growers with meaningful strategies to drive yields, enhance soil quality and build a legacy for the next generation," said Trish Meyers, PAg, CCA, Director of Crop Supplies with Federated Co-operatives Limited, which helped develop the program for the Co-op Grow Team.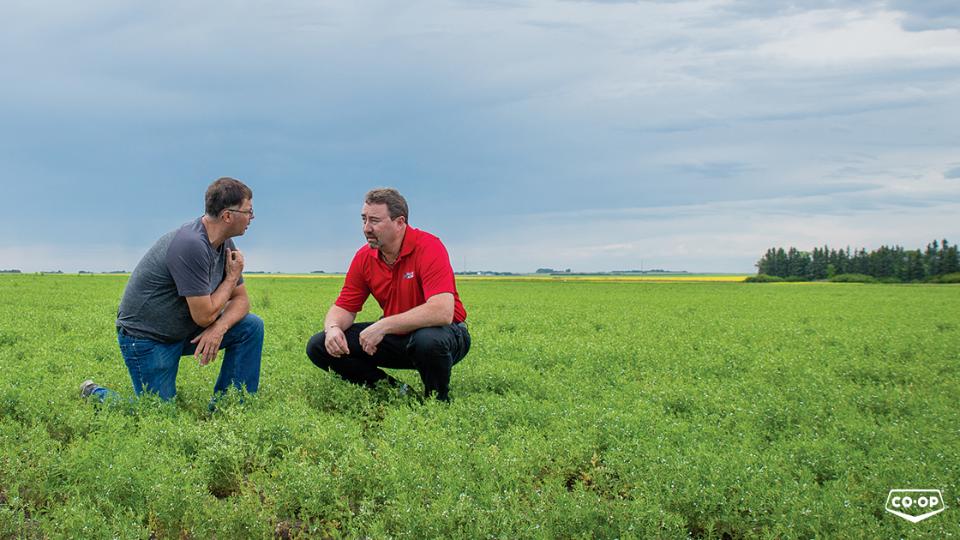 This new agronomic program describes a comprehensive suite of best management practices that assist crop planning and management. The cornerstone of the program is 4R Nutrient Stewardship, a set of principles that ensure fertilizer applications are made when and where plants need them the most.
As part of Grown with Purpose, Co-op Grow Team members will work with growers on the optimal source, rate, timing and placement of fertilizer. Using advanced agronomic tools and strategies, including variable-rate technology and enhanced-efficiency products, Co-op Grow Team members will help producers get the most from these investments while minimizing nutrient losses to the environment.
For more information, come see Blaine at our Agro Center or visit https://www.agro.crs/grow/detail/grown-with-purpose-build-your-farm-legacy